"Wage Justice Australia was created to ensure all employees
with disability are paid fairly for their work"
Kairsty Wilson, Principal Legal Practitioner AED Legal Centre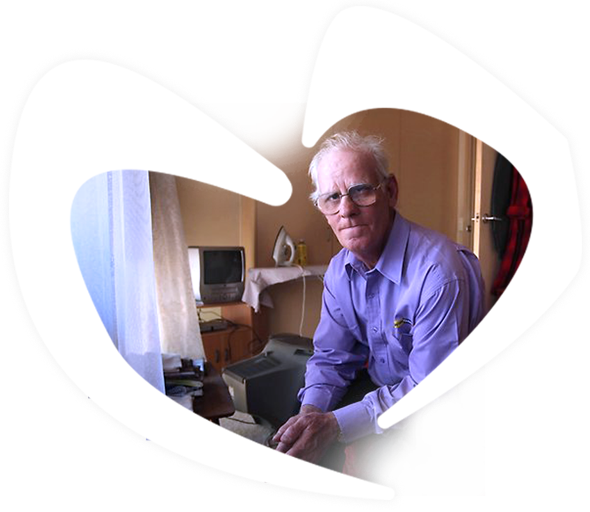 Why we're here
People with disability have the right to be employed, to maintain a decent job and be paid fairly for the work they do.
Employment is an important source of fulfilment and social interaction. It gives people a meaningful way of participating in and contributing to their community.
There are over 20,000 employees with disability working in more than 300 Australian Disability Enterprises (ADEs) across Australia. The majority have experienced discrimination and they have been underpaid for many years because their wages have been determined using competency-based assessment tools.
What are ADEs?
These are not-for-profit organisations that provide employment opportunities for people with disabilities. The Australian Government provides funding for each person the ADEs employ.
There are 22 competency-based wage assessment tools listed under the Supported Employment Services Award (2010) that are available to be used by ADEs and see employees with disabilities (particularly those with intellectual disabilities) frequently being paid below the minimum wage or the wages of those working for employers outside of ADEs.
Every Australian has the right to be respected and treated fairly as an employee, regardless of whether they have a disability or not.
Fair wages are not a bonus; they are a human right.
Legal wins in the Federal and High Courts
Federal and High Court wins
Since 2004, some employers chose to calculate the wages of people with disability using the Business Services Wage Assessment Tool (BSWAT) which resulted in a very poor return on work, despite people with disability contributing significantly to meeting Australia's packaging, manufacturing and cleaning needs.
In 2008, AED Legal Centre spearheaded the BSWAT test case on behalf of two employees with an intellectual disability - Mr Michael Nojin and Mr Gordon Prior. The case resulted in a favourable landmark decision. On 21 December 2012 the full bench of the Federal Court of Australia ruled on Appeal that the Commonwealth unlawfully discriminated against Mr Nojin and Mr Prior under Section 6 of the Disability Discrimination Act (DDA) 1992 (Cth) by assessing their wages using the Business Services Wage Assessment Tool (BSWAT).
The decision may be read here.
Michael and Gordon's story can be read in a cartoon on The Guardian here.
The decision was later upheld by the High Court on 10 March 2013.
This was a complex and long case (went for 5 years). The decisions of the Courts were the culmination of 10 years of dedicated legal advocacy by AED Legal Centre.
This was a historic victory and an affirmation of the human rights of people with disability across Australia. This could lead to an overhaul of the wage assessment process and the removal of the discriminatory elements that disadvantage people with an intellectual disability.
Class action success

On 16 December 2016 the Federal Court approved the settlement of a class action between the Commonwealth and employees of Australian Disability Enterprises (ADEs) whose wages had been assessed under the BSWAT.
The decision worth $100 + million will benefit over 8,000 employees with disability working in ADEs around Australia. The class action settlement means that these workers will be eligible to get 70% of the money owed to them in lost wages by the government.
This historic victory is the culmination of many years of sustained advocacy, successful legal claims, policy influence and the class action undertaken by employees, their families and community organisations. AED Legal Centre, Disability Advocacy Network of Australia (DANA), People with Disability Australia (PwDA), Inclusion Australia and law firm Maurice Blackburn Lawyers have been at the forefront of this ground breaking class action that is likely to go down in history as a milestone for the disability rights movement in Australia.
Review of the Supported Employment Services Award (2010)
In 2018 fair and equitable wage determination will remain one of the key strategic issues for Wage Justice Australia. The Fair Work Commission (FWC) has been reviewing the Supported Employment Services Award (SESA) which is the award under which supported employees working in ADEs have their wages assessed and set.  Wage Justice Australia have been arguing a case for better wages at the award review in Sydney. Our goal is to achieve a reduction in the level of inequality and economic disadvantages experienced by employees with disability by pursuing a new wage assessment system that is equitable, fair and valid. This has involved many of hours of hard work drafting documentation and submissions in preparation for the hearings. The FWC has called for further submissions and hearings were held on 29 November 2018. The Department of Social Services when questioned by Vice President Hatcher expressed the views  that the new wage assessment tool should be anti-discriminatory, fair and valid. Further listings have been notified by the Fair Work Commission for 3 April 2019 and 29 April respectively.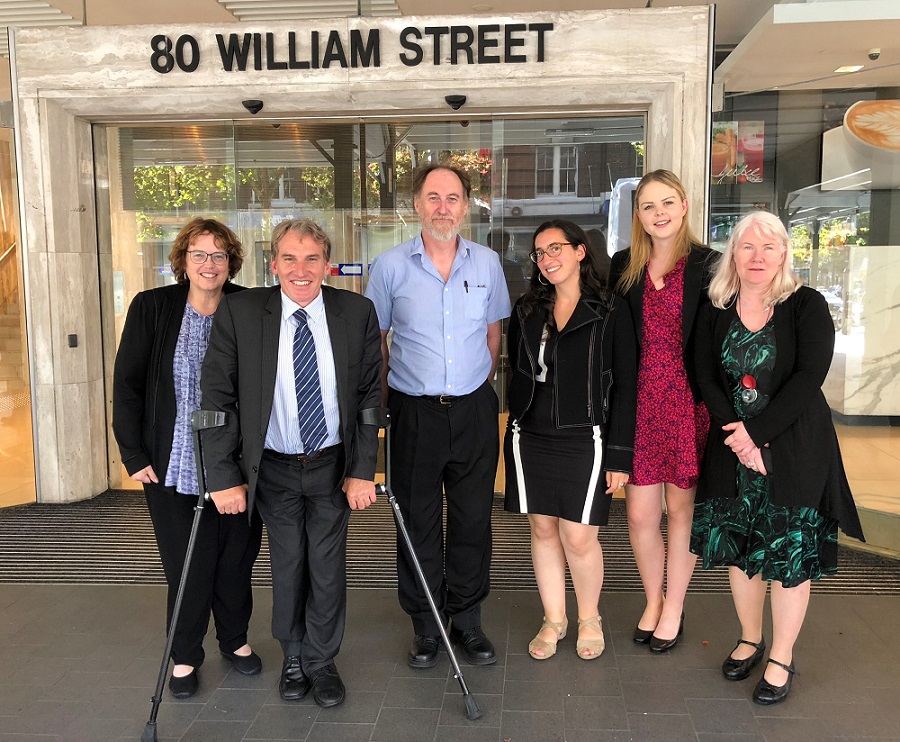 Left to right: Kairsty Wilson (AED), Malcolm Harding (Barrister), Paul Cain (Inclusion Australia), Rachel Liebhaber (HSU), Courtney Davies (AED) and Samantha French (PWDA) outside the Fair Work Commission in Sydney.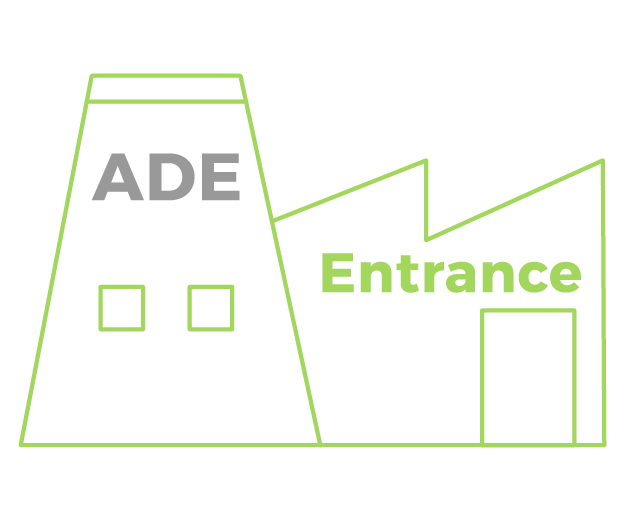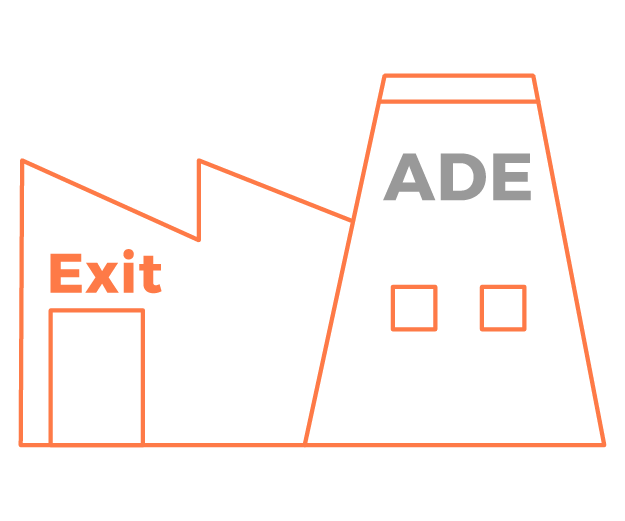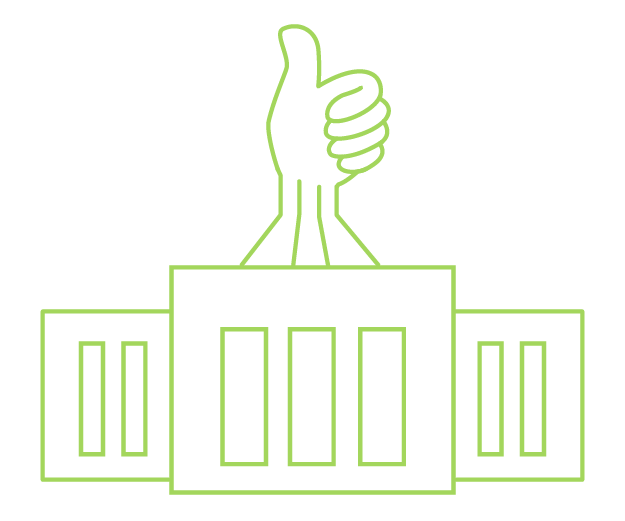 Many employees in ADEs are paid a lower wage than those working in mainstream employment due to the consideration of competency in addition to productivity.
Learn about the difference between the 28 Wage Assessment Tools used by Australian Disability Enterprises and the Supported Wage System used outside of ADEs.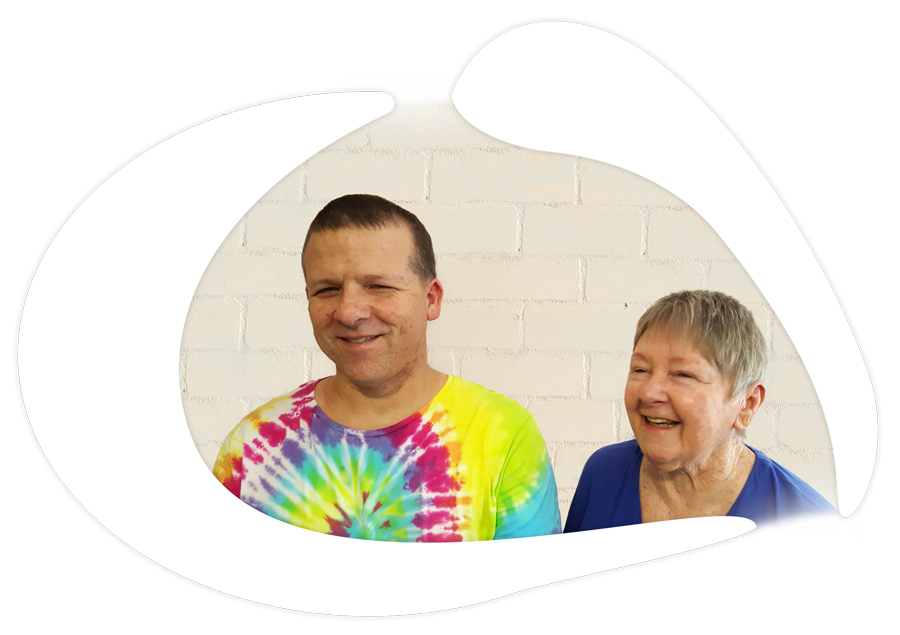 About us
The Wage Justice Australia campaign (WJC) is delivered by AED Legal Centre and People with Disability Australia (PWDA) to achieve fairer wages and employment conditions for people with disability working in Australian Disability Enterprises (ADEs).
WJC has led interventions and legal actions for the rights of workers with a disability over a number of years. See success stories above.
With significant legal wins achieved, a strong public support is now needed to create awareness of, and support the achievement of, the campaign's goals.
We collectively make the advocacy campaign Wage Justice Australia
Advocacy is acting, speaking or writing to promote, protect and defend the human rights of people with disability. Advocacy seeks to right the wrongs and minimises the disadvantages and vulnerability of people with disability by giving them a voice when they are treated unfairly or when their needs are not met.
Approaches to disability advocacy can be categorised into six broad models:
Citizen advocacy: matches people with disability with volunteers.
Family advocacy: helps parents and family members advocate on behalf of the person with disability for a particular issue.
Individual advocacy: upholds the rights of individual people with disability by working on discrimination, abuse and neglect.
Legal advocacy: upholds the rights and interests of individual people with disability by addressing the legal aspects of discrimination, abuse and neglect.
Self advocacy: supports people with disability to advocate for themselves, or as a group.
Systemic advocacy: seeks to remove barriers and address discrimination to ensure the rights of people with disability.
A video by the Department of Social Services explains the National Disability Advocacy Program, it explores six models of advocacy and can be watched here.